Founded in 1999, Rue du Commerce is one of the first online sales sites to develop in France. Initially a specialist leader in the high-tech sector, the company then expanded its offer with the creation of its marketplace to become the specialist site for technological equipment and the house of the future.
Today, nearly 3.5 million references and more than 7,700 brands are offered online to users. As a pioneer in French e-commerce, the company is committed to selecting a majority of French partners. Rue du commerce offers a secure, reliable service, accompanied by expert advice. And it goes beyond that, the company is committed to respecting the environment by developing a trade-in pack and reconditioned products.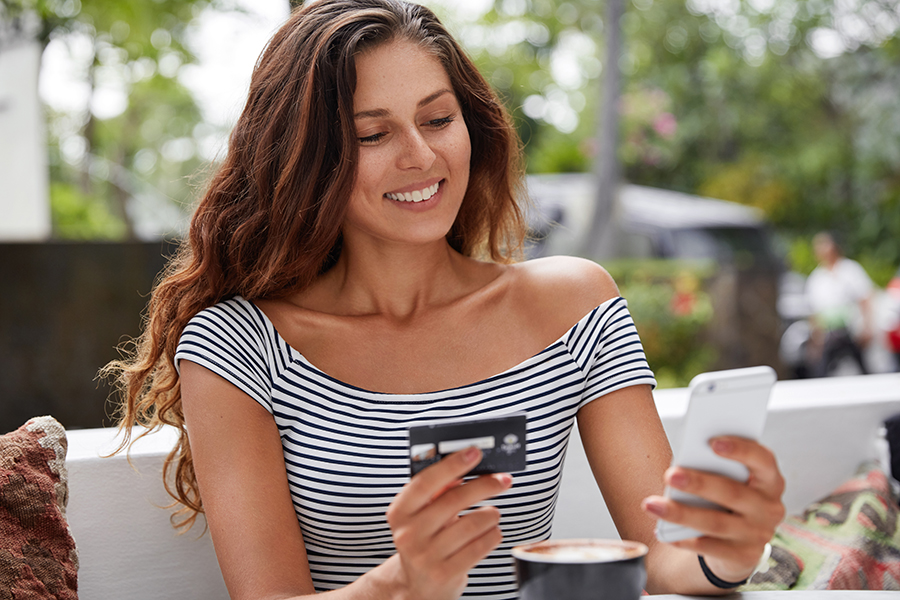 In more than 20 years, Rue du Commerce has seen its sector of activity evolve. Indeed, the rise of digital technology and various other technologies has changed uses and consumption patterns. In just a few clicks, users consume, order and subscribe to all types of services and products. This new economic environment brings many opportunities for companies, but not only, it also generates an increase in online fraud, and marketplaces are not spared.
Find out how Rue du Commerce is tackling these new issues and actively combating payment fraud. Christophe Charrot, fraud manager, tells us more about the payment routes developed within the company.
Payment fraud, a growing scourge in the digital age
"20 years ago, when the majority of transactions and exchanges were carried out face to face it was very difficult to defraud" explains Christophe Charrot. Indeed, identity documents were checked manually face to face and it was therefore difficult to change an identity document without being noticed. Above all, the fraudsters had few means and were crude in tinkering with their document.
When the Internet arrived, and the first e-commerce sites developed, professionals faced the first payment frauds. "At the time, frauds were crude, you could see pieces of scotch tape or even paper clips visible. It was still quite simple to detect documentary fraud," says Christophe Charrot.
But today things have changed. Just as technologies and online services have developed, so have the techniques of fraudsters. They now have professional tools and produce photo montages on which it is increasingly complex to detect alterations with the naked eye. Colours and typography are reproduced identically.  "With the web, fraudsters have much easier access to this type of tool," explains Christophe, "and they train themselves to use them. There are even nowadays sites specialising in the creation of false identity documents".
As online fraud becomes a business in its own right, highly organised networks are emerging. Forgery, falsification, stealing blank identity documents, all techniques are used to modify identity documents. Fraudsters are also focusing on identity theft techniques. They no longer need to forge documents, they use other people's documents by pretending to be them. This is a real scourge, the financial and psychological damage of which can be very significant for the victims.
States and organisations issuing identity documents are seeking to increase security techniques to fight against fraud, but unfortunately this is not enough. This is why it becomes necessary to deploy tools to detect and fight against fraud.
The fight against payment fraud, a strategic issue for marketplaces
Rue du Commerce, like many marketplaces, is not spared from payment fraud. The company has therefore introduced numerous controls throughout the entire purchasing process.
Like any online retailer, Rue du Commerce has a PSP (Payment Service Provider) to provide online payment access to its customers. Introduced into the monetary and financial code, its role is to authorise, organise and regulate interbank payments. PSPs are therefore intermediaries between the merchant and the bank, and introduce the famous web pages that enable secure payment on merchant sites. Subject to numerous regulations, they have recently been required to comply with the European DSP2 directive, which defines requirements for payment services.
While PSPs can sometimes provide a guarantee and be reassuring on the client's side, they are also, and above all, an excellent protection against fraud attempts. Indeed, each transaction is analysed according to different alert points to define a scoring system.
What do we know about the user? Does he have a bank authorisation? Is the payment threshold high? Is the IP consistent with the order information? Does it belong to a list of countries at risk? Are there inconsistencies between the data entered (different IP location and country of card issue)? Ect. Depending on the criteria defined by Rue du Commerce and the PSP scoring, the transaction is either validated or subject to further control.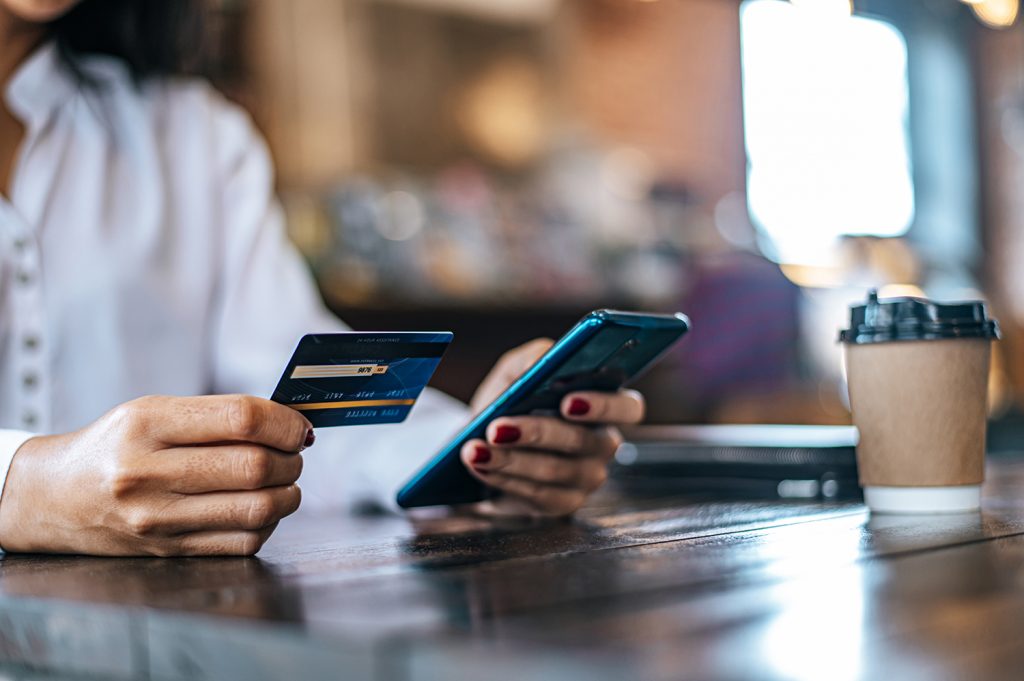 At this point in the process, the famous 3D Secure, a leading anti-fraud tool, also plays its part. This security protocol enables a security code to be sent by SMS to the holder of the card used for payment. 3D Secure can then be activated according to PSP scoring or purchase criteria.
At the same time, Rue du Commerce also integrates behavioural scoring which will analyse the buyer's behaviour to detect any inconsistencies or quirks. This scoring system is continually refined by machine learning according to the behaviour of the buyers.
Is the customer known by Rue du Commerce? Does he or she order often? Does he or she order from the same address? Do they compare products before ordering? What is the value of his or her basket? Does it contain a sensitive product (e.g. the latest iPhone)? Is the phone number the same? Ect. As you will have understood, a multitude of criteria are then compared to detect possible fraudulent behaviour. Even better, certain monitoring criteria can be cross-referenced, such as the use of a prepaid phone and a means of payment.
"If the user orders 10 smartphones while remaining on the site for less than a minute, the algorithms will immediately detect abnormal behaviour," explains Christophe Charrot.
Once all of these steps and filters have been completed, an overall score for the transaction is then produced. If the score is high, or the transaction appears fraudulent, it is manually reviewed by a team of experts trained in fraud within the company. These experts then analyse the order and check various security features to detect possible payment fraud. Approximately 5% of orders placed on the Rue du Commerce website are checked for manual validation.
Document verification and identity checks to fight payment fraud
And this is where IDCheck.io solutions become involved in the purchasing process. If the experts have any doubts about the transaction, they first integrate the document verification service. The user is asked to provide proof of identity, sometimes coupled with a bank statement. The result is an immediate verdict, in less than 12 seconds, on the authenticity of the documents analysed.
Then, in a second step, the user is led to make a selfie which will be analysed. The service then cross-references the image of the user's face from the selfie and the image from the ID to produce what is known as "face matching". The aim of this service is to guarantee that the person carrying out the transaction is indeed who he or she claims to be. By combining the verification of the document with the identity check of the bearer, Rue du commerce thus ensures the identity of the holder and greatly reduces attempts at fraud.
By integrating the IDCheck.io services, the fraud rate of Rue du Commerce has been greatly reduced. Some fraudsters resign themselves to giving up before the controls, and the most reckless are quickly unmasked during the control process. As you will have understood, after completing all these steps, few fraudsters manage to slip through the cracks. And even if payment fraud techniques are evolving, so are the services to counter them. The online payment sector is in a state of flux, and is bound to continue to evolve, both to satisfy customer needs and to protect all players against fraud attempts.