Faced with the advancement of technologies and with new societal and economic challenges, we are now witnessing a massive digital transformation throughout many sectors. This new predicament is in fact an opportunity for companies to digitise their offers and simplify access to goods and services remotely. But do we really know who we're dealing with behind the screen? Is this new customer who he claims to be? To meet these challenges and in the process of developing a relationship of trust, the process of customer onboarding becomes crucial. In fact, onboarding makes it possible to support a new client in the creation of an account or the subscription of a service, and above all it marks the beginning of the relationship. Nowadays, it is the key to dealing with issues of security, compliance or even customer experience in a digital environment.
What is customer onboarding?
When a new customer creates an account to use a company's service, this is what customer onboarding refers to. Ensuring the customer is supported in setting up and utilising a company's service safely and with greater efficacy is the main objective of onboarding. 
In this modern era, customer onboarding has a significant effect on businesses, depending on whether onboarding is face-to-face or done remotely, it helps to improve knowledge of their clients, it prevents identity fraud and it preserves regulation compliance. As consumer behaviors change, businesses are faced with digitising customer onboarding and services. 
Companies are compelled to digitise the onboarding process, as with many services included in the purchasing process. It is a worthwhile advantage to consider assimilating digitised onboarding, with many benefits to both customers and companies alike. By the way, 91% of organisations are engaged in some form of digital initiative and 87% of senior business leaders say digitisation is a company priority, according to a Gartner study. 
The 2 main issues of digitised onboarding 
To meet the challenges of digitisation, onboarding processes play an important role by both automating tasks and enhancing customer experience. Automating tasks can increase productivity and lower processing costs, by both reducing time and manual errors. According to a study by the European Commission, 46% of companies investing in digital technologies have seen an increase in their annual turnover, increased profits (47%) and reduced costs (40%). 
Human monitoring is vulnerable to error, thus by spotting false data using automated detection, digitising the KYC (Know Your Customer) process ensures a more instantaneous and efficient service which creates a more positive company/client relationship. 
Ensuring the customer journey is easy and without complications, means providing a personalised, instant and adaptive service. Digitising onboarding enables a company to accommodate customer needs and expectations, to strengthen trust and improve the brand image. A customer is more likely to complete an online registration process if it is simple and effective, which of course improves the conversion rate.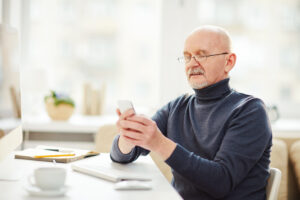 The initial phase of onboarding is crucially decisive for a client, and is a major indicator for the success of the more digitised service, in comparison to inadequate services that are not as technologically equipped. Despite the benefits of digitising the onboarding process, it is not without some challenges…
What are the challenges of onboarding? 
The fight against online fraud is an increasing concern. It is much easier to defraud someone remotely or online than face-to-face, and hackers are experts at digital fraud. More and more companies are obliged to provide secure automated identity verification as part of the onboarding process. Certain businesses are specifically sensitive to identity fraud, namely banks. 47% of companies experienced fraud in the past 24 months, and it is indeed financial sectors that are the main target for fraudsters regarding online financial transactions. 
The use of identity verification as part of a secure onboarding process, can help solve this issue and decrease the rate of online fraud. Introducing identity verification to fight against fraud allows companies to establish a trusting relationship with the customer. This is essential when the nature of this customer/company relationship is remote. Various industries are implementing identity verification in the initial stages of customer onboarding in the fight against identity theft. Without a company knowing a person is who they claim to be, fraud and other issues can easily arise…
The initial phase of the customer journey begins with the onboarding process. Companies recognise the need to pay attention to this crucial starting point to the company/client relationship. Although identity verification could be viewed as an additional step to the onboarding process, it actually optimises and adds value to the proposed service. Studies have shown that 40% of customers do not complete applications once the onboarding process has begun, due to complex manual barriers. This is contributing to $98 billion left on the table from companies which have not adapted and offered a more simplified onboarding service, according to Director Of Finance magazine. Including identity verification at the beginning of the customer journey builds trust. It also makes it possible to later extract customer information in a pre-filled form, and thus save time. Automatisation process enhances operational efficiency and fluidity and a successful customer journey.